Watcher In The Mist
Kaitlund Zupanic is an upcoming artist who has been an inspiration for tens of thousands of people. Through her artwork, she shares the universal story of life, facing adversity, surviving, and starting over. Hardships and tribulations have defined her own life, and she's had to face and overcome many challenges.
At the age of twenty-one she was in a severe car accident that left her body broken. The most severe complication came from her seatbelt that caused whiplash. It also tore an inner arterial wall in her neck that led to a stroke several months later.
Diplomatic Difficulties With Faeries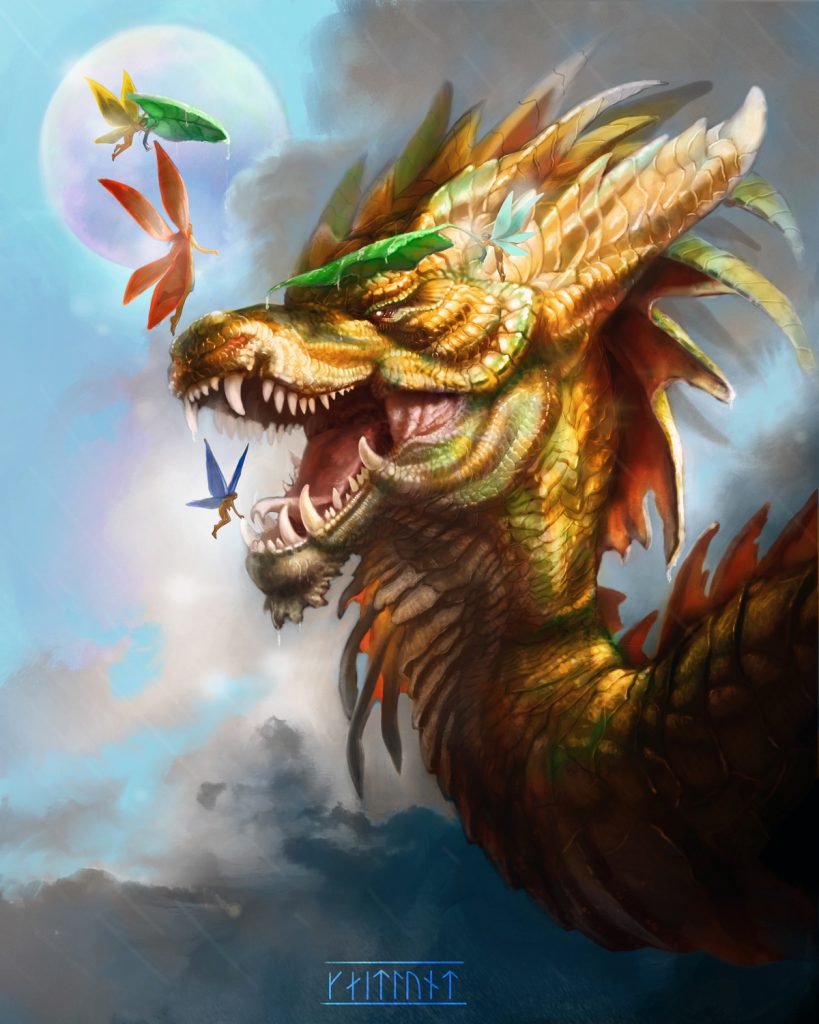 Her stroke severely damaged her cerebellum and luckily, only momentarily paralyzed her. However, she was left needing to retrain her entire body. Not just how to move and function, but how to write and draw as well.
Not wanting to give up on her passion, she willed herself every day to retrain her hand-eye coordination until she could draw again. Over time, not only has she been able to accomplish this, but has developed her skill and reached new heights, winning top honors at several art shows.
Ascension of Hirateh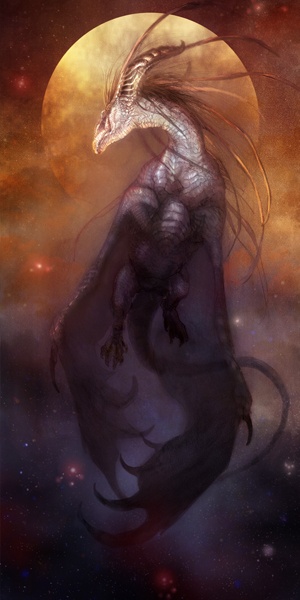 Now, at the age of twenty-nine, she has become an inspiration for people who have struggled and experienced unfortunate events. Earlier this year her piece "Ascension of Hiraeth" was accepted into a famous international art magazine called Spectrum.
Her artwork doesn't just look breath taking, it also tells a story of a fantasy world she has created. It reveals her inner beauty despite everything she has been through. Her art is fueled by passion and the imagination we all had as children.
"Ascension of Hiraeth" is one of those pieces she uses to tell a story of finding one's self.
Cosmic Seas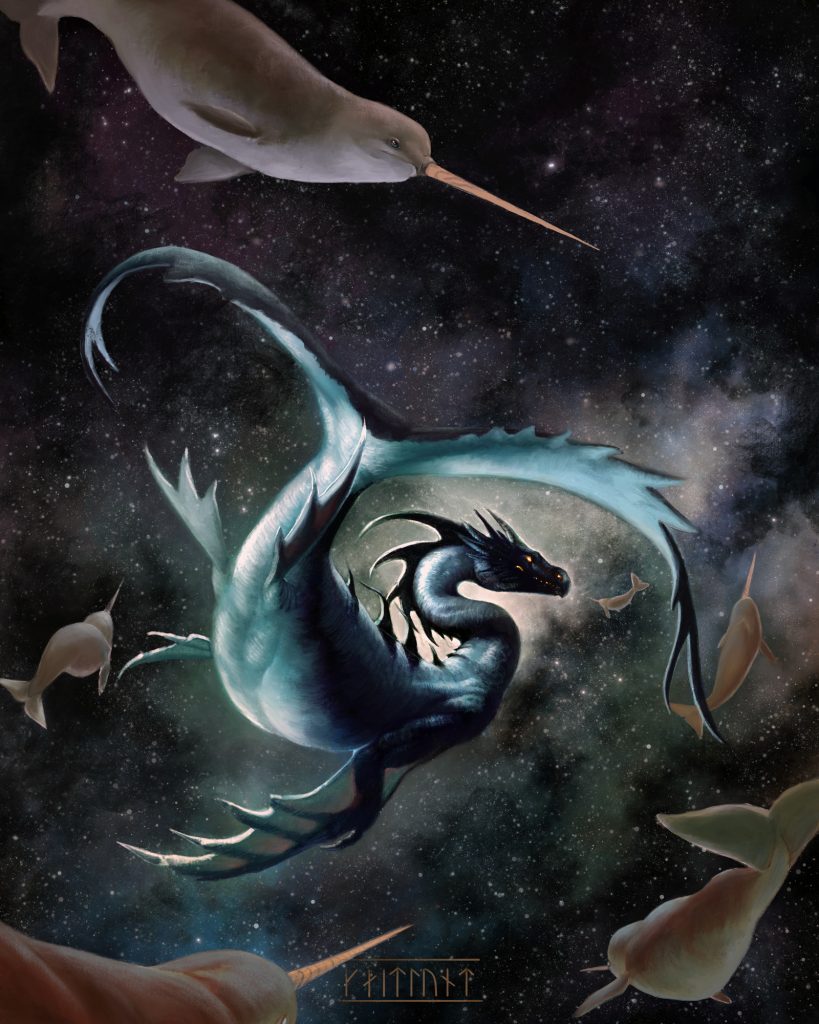 Rising above everything, despite the cost, and striving to better yourself. Not just physically, but emotionally. She has paired this piece with another called "Ascension of Goliath."
The two dragons represent the balance needing to be restored in order to maintain peace and prevent war. One can interpret this to reflect the inner battles we face as we journey through our lives.
After suffering from such a traumatic experience, one has to reflect that they are no longer who they used to be. That is why Kaitlund drew "Fall of Legend." It represents a significant change in her life. Before the accident, she was a different person. After the accident, she could never be the way she was again.
Fall of Legend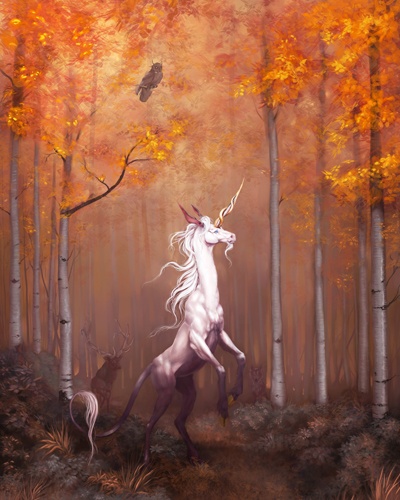 "Fall of Legend" expresses this emotionally and physically by showing the end of an era and the beginning of a new cycle. Things are changing despite how much control we try to exert on our lives. No matter how hard we try, we can't seem to ever let things be and nothing lasts forever.
This piece reflects Kaitlund's past self-dying as she rekindles the person and artist moving forward. Just like nurturing a flower versus picking a flower, she had to journey and find out who she was again. This ties into her next piece.
As she healed from her injuries, Kaitlund felt disconnected with those around her. No one really knew what she was going through because they could only see the outside.
Lillith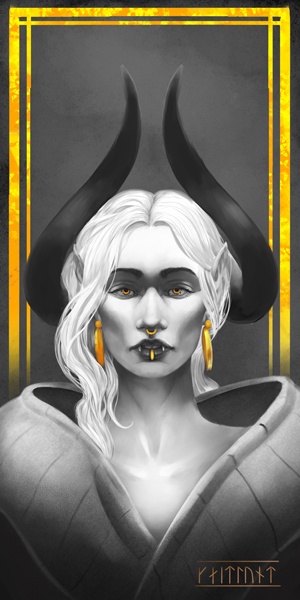 Lililth represents this change in her life. She may have looked the same on the outside, but inside was an ever-raging struggle. Lilith also represents the mindset of, "don't judge a book by its cover." Lilith has horns and fangs but it doesn't mean she is evil.
Through the support of her friends and family, she has been able to express herself through art. With her artwork, she has been able to connect with people on a deeper level.
Her story reminds us all that no matter the hardship, we can rise again, become a better version of ourselves and start over.
If you feel a connection, check out her art and discover more of her story.
Dragons Guard